Naples Lakes Real Estate
Homes for Rent
Arrowhead Village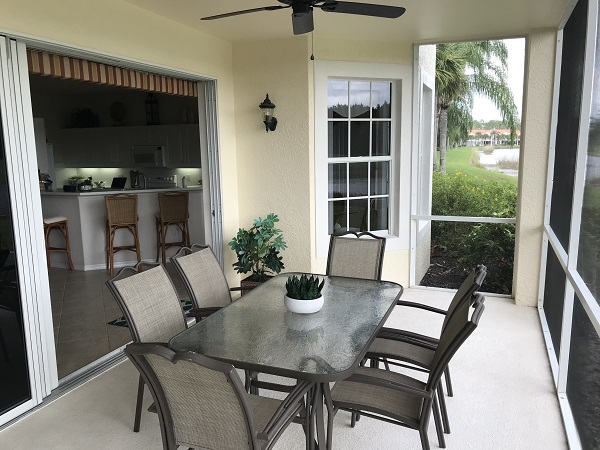 View Photos
4680 Winged Foot Court #101
Price: Contact Homeowner
Type:
Carriage Home
Features:
3 bedrooms
2 full bathrooms / 0 half bathrooms
Square Footage
Full Details »
Nicely appointed first floor end unit overlooking the 12th fairway and pond, the open floor plan has 1,908 square feet under air plus the lanai and a 1 car garage. The unit has three bedrooms and two full baths with a formal dining area, breakfast bar and adjacent breakfast nook, great room, full size washer and dryer, and a 1 car garage, the large master bedroom has a walk-in closet and a regular sliding door closet, the master bath has a walk-in shower, a separate oval soaking bathtub, and dual vanities, the master bedroom has a separate entrance to the lanai. The second bedroom has a queen bed, and the third bedroom has two twin beds, this unit is located just a few minute walk to the community pool and within a 10 minute walk to the clubhouse, club pool, restaurants, tennis, golf, etc. Book your Florida stay for 3 consecutive months at $4,500 per month plus security deposit, transfer, cleaning. Monthly rates are available.
Placid Village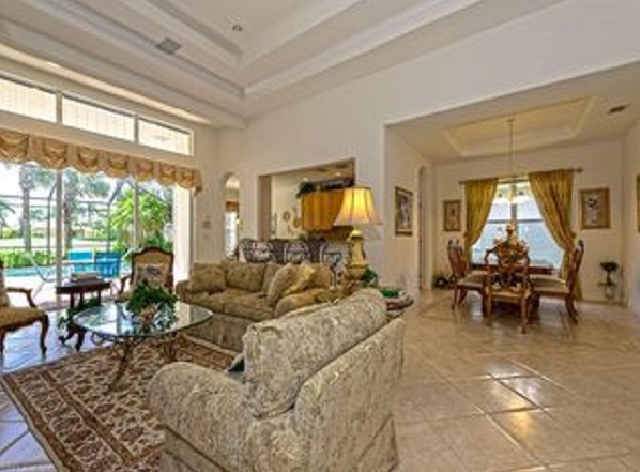 View Photos
4955 Cerromar Drive
Price: Contact Homeowner
Type:
Single Family Villa
Features:
3 bedrooms
3 full bathrooms / 1 half bathrooms
Square Footage
Full Details »
Enjoy this large 2,700 sq. ft. single family home with 3 bedrooms (master with sitting area and two walk-in closets, two additional bedrooms and a den with pull out couch) and 3 1/2 baths for monthly (or longer) rental during all months of the year. Overlooking the 2nd hole, this fully furnished home includes use of private golf cart, private pool/hot tub within a large lanai with cabana and full bath, linens, towels, complete kitchenware, grill, free wi-fi, cable tv in every room, beach umbrella/chairs, and more. Includes use of Arnold Palmer signature golf course, tennis courts, main pool, club house, fitness center and so much more. Transfer fee, utilities and security deposit required. For additional information please call/text/email owner Steven at 201-446-9303 ([email protected]) anytime for additional pictures, rates/fees.